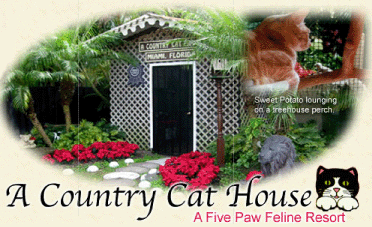 Hurricane Preparedness - Boarding & Shelters

In planning for the hurricane season, do not forget your pets. If you evacuate your home, do not leave pets behind.
The Humane Society of the United States urges pet owners to make arrangements to evacuate their animals to safe quarters.
Be sure you have up-to-date identification tags, a pet carrier and a leash for them. Assemble a disaster kit that you can provide to whoever assumes care of your pet during a disaster.
Most emergency shelters will not accept pets. In the event of evacuation, make alternative arrangements for pets, such as with family friends, veterinarians or kennels in safe locations. Send medicine, food and feeding information and other supplies with them. (Since Hurricane Katrina FEMA has recommended shelters take in pets in extreme conditions - check with your local emergency shelter location to determining their policies).
Pick out the best kennel in your area and check your pets in for a few days to become familiar with their surroundings and staff. Your pets vet information and vaccination records will be required so they will be on record, you will be a customer, and will most likely receive preferential treatment when you have an emergency or an impending storm is on the way.

Animal shelters and boarding kennels often have limited space. If you've waited too long to get space in your local kennel, make arrangements with a out of town kennel, out of the path of the storm, or have a friend or relative care for your pet, but DO NOT LEAVE THEM AT HOME. After Andrew, thousands of pet dogs and cats were left dead, dying, starving, disoriented, diseased and lost and had to be euthanized. Prepare ahead so this won't happen to your pet.
This is intended as a guide to get us thinking and is not an exhaustive list; people's requirements can be very different. The key thing is to be aware of what could happen and to plan ahead of time.

More Important Information Regarding Hurricane Preparedness
Create A Check List of needed items
A COUNTRY CAT HOUSE
12006 SW 64 Street
Miami FL 33183

Ph. 305-279-9770
Fax 305-279-7744
mycat@acountrycathouse.com
BOARDING APPOINTMENTS SCHEDULED
ONLY BY PREVIOUS APPOINTMENT
HOURS
MONDAY-FRIDAY
9:00AM-12:00PM
AND 3:00PM-4:30PM
SATURDAY
9:00AM-12:30PM
HOLIDAY WEEKENDS & SUNDAY OFFICE
IS CLOSED FOR THE PUBLIC VIEW CALENDAR
Check-out time for boarding guests is between 9am-12:00pm to avoid charges for the day. All drop offs and pick ups are by appointment only.