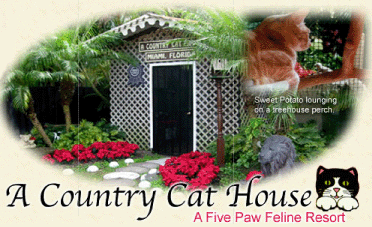 Hurricane Preparedness - If Evacuation is Necessary

• If officials order evacuation, leave as soon as possible.

• Keep family and friends informed as to what's happening and what you're doing.

• Secure your home. Unplug appliances and turn off electricity and the main water valve.

• Take your pre-assembled emergency supplies and warm, protective clothing.

After a Hurricane

• Return home only after authorities say it is safe to do so. Keep tuned to your local radio or TV station for recovery information.

• Enter your home with caution. Open windows and doors to ventilate or dry your home to reduce the possibility of 'Mold'. Do not use candles or open flames in doors. Use a flashlight to inspect for damage.

• Take pictures of the damage for insurance claims and contact your service agent.

• If your home is not liveable and your pet is being boarded, call the kennel and extend the boarding period.

AFTER THE STORM, IF YOU'RE UNABLE TO MOVE BACK INTO YOUR HOME RIGHT AWAY, AND YOUR PET IS BOARDED, CALL AND EXTEND IT'S STAY SO ITS ACCOMMODATION WILL NOT BE RENTED TO ANOTHER PET. MOST BOARDING KENNELS & VETS WILL REQUIRE THE BOARDING FEES BE PAID TO DATE AND FUTURE PAYMENT ARRANGEMENTS MADE. But you'll have the peace of mind knowing your pet is safe until you can be reunited.

More Important Information Regarding Hurricane Preparedness
Create A Check List of needed items
A COUNTRY CAT HOUSE
12006 SW 64 Street
Miami FL 33183

Ph. 305-279-9770
Fax 305-279-7744
mycat@acountrycathouse.com
BOARDING APPOINTMENTS SCHEDULED
ONLY BY PREVIOUS APPOINTMENT
HOURS
MONDAY-FRIDAY
9:00AM-12:00PM
AND 3:00PM-4:30PM
SATURDAY
9:00AM-12:30PM
HOLIDAY WEEKENDS & SUNDAY OFFICE
IS CLOSED FOR THE PUBLIC VIEW CALENDAR
Check-out time for boarding guests is between 9am-12:00pm to avoid charges for the day. All drop offs and pick ups are by appointment only.