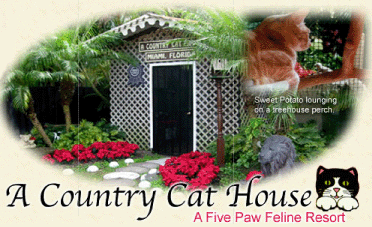 Hurricane Preparedness: A Checklist
Here's a list of supplies to have to better cope with unforeseen circumstances:
Cell phone with 4 extra batteries.
Wireless laptop, if you have one, plus an extra battery.
3 Flashlights and extra batteries
Portable battery-operated radio and extra batteries
First-aid kit
Emergency food and water
Non-electric can opener
Essential medicines
Cash and credit cards (cash is most important as many ATM/Banks
will not be open in power outages. Grocery stores will not have the ability to operate their credit card machines)
Sturdy shoes and a change of clothing
Copies of important papers, including bank accounts, insurance and household inventory records.
Your address book to stay in touch with relatives and friends.
Photos of your pets, ID tag numbers
CAR INVERTERS/CONVERTERS Another handy tip is to purchase a car media outlet (cigarette outlet) adapters to convert 12V (your car battery) to 110V (household appliances) so you can run any assorted appliance from your car while it is running. These converters can be purchased at most highway/interstate truck stops like Pilot, etc. Appliances you can operate while your car is parked and running are coffee pot, recharge various batteries like cellphones, tablets & notepads.
ICE & WATER are the hardest items to be found following a hurricane.When you have a few days before the arrival of the storm - freeze gallon milk cartons with water so you can keep the food in your freeze cool for a few days following the storm if the power is out.
GAS FOR YOUR CAR make sure you fill your tank before the storm arrives for many gas stations run out of fuel during and after a hurricane. If the storm is predicted to be a major hurricane then it is not unwise to purchase extra plastic gas containers and keep 10+ gallons on hand for emergencies.
If you have any helpful ideas you would like to add to these documents, please e-mail them to us at mycat@acountrycathouse.com
More Important Information Regarding Hurricane Preparedness
Create A Check List of needed items
A COUNTRY CAT HOUSE
12006 SW 64 Street
Miami FL 33183

Ph. 305-279-9770
Fax 305-279-7744
mycat@acountrycathouse.com
BOARDING APPOINTMENTS SCHEDULED
ONLY BY PREVIOUS APPOINTMENT
HOURS
MONDAY-FRIDAY
9:00AM-12:00PM
AND 3:00PM-4:30PM
SATURDAY
9:00AM-12:30PM
HOLIDAY WEEKENDS & SUNDAY OFFICE
IS CLOSED FOR THE PUBLIC VIEW CALENDAR
Check-out time for boarding guests is between 9am-12:00pm to avoid charges for the day. All drop offs and pick ups are by appointment only.