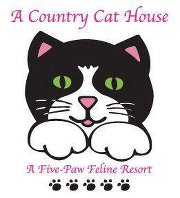 A Country Cat House is Open!
We Are Only Open
By Appointment Call Us
For Information & Protocols
Just Give Us A Call!
305.279.9770
Or, Email Us for Reservation Requests
acountrycathouse@gmail.com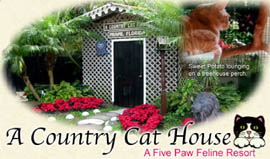 A Country Cat House
12006 SW 64th Street
Miami, FL 33183
New Client Click to Request Rate
Request Boarding Reservations
Request A Groom Appointment
We Are The Most Recommended
Cat Boarding Facility in
South Florida Since 1988!
Reservations are Required
Hours of Operation
For Drop off & Pick up
are by appointment
Office hours to for drop offs,
pick ups and grooming appointments
are done by only previously
scheduled appointments
btw. 9am-12:30pm
AND 3-4:30pm (weekdays)
(Saturdays) between 9am-12:30pm.
Check out time for boarding
guests is between 9-Noon
to avoid charges for the day.

We are closed on Sunday & all major
holidays unless by prior arrangements
Luxury Cat Boarding
at Reasonable Rates!!

We are a Five-Paw Feline Vacation Resort just for cats and the only accredited PCSA (Pet Care Services Association) facility serving South Florida cat owners since 1986!
We know how hard it can be for both you and your pets to be separated. We have been giving cat owners like you not just high-quality cat boarding and cat grooming services; but the knowledge that in your absence, your cat will be safe, happy and, most of all, loved! Our goal is to provide you both with a stress free and enjoyable experience that will keep you and your feline coming back for more!
A Country Cat House offers a healthy atmosphere with personal attention to the needs of each cat and an excellent choice of accommodations to excel even the most finicky cat's desires. Every suite is climate controlled and includes a huge window for your cat to enjoy watching the birds and lizards outside their huge windows!
We also have an on-site attendant AT ALL TIMES..24/7!
Going on a business trip? Taking a vacation? Now you can leave town knowing that your cats are receiving all the love, care and attention they get from you at home.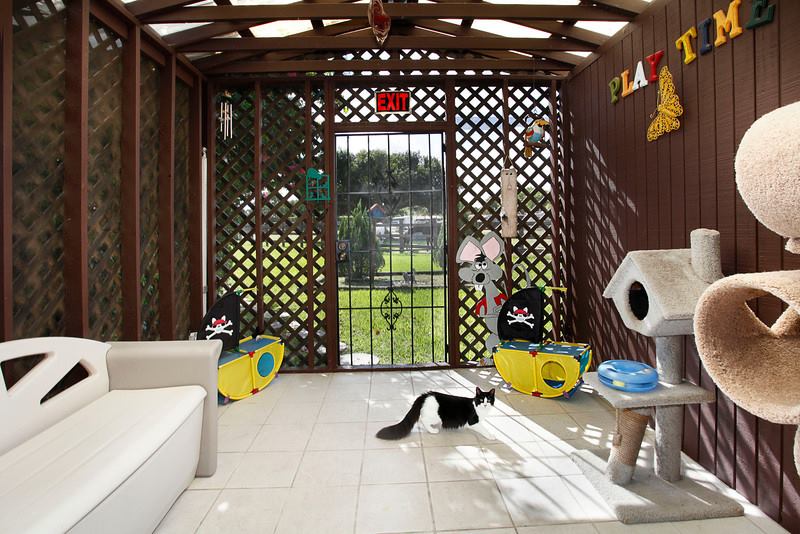 What We Provide: Luxury Cat Lodging and Premium Cat Grooming.
What We Are About: Compassion, Comfort, and Safety!
Guest Services
Cat Lodging
More Service Info
Cat Grooming
Home
For more info visit our...
http://acountrycathouse.com




A Country Cat House
12006 SW 64th Street
Miami, FL 33183
Phone Us: 305.279.9770
Fax: 305.279.7744
acountrycathouse@gmail.com
skype cathotel.miami