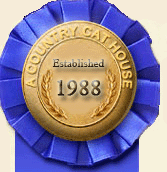 NEW TO SOUTH
FLORIDA?
Check Out the
Communities
We Serve






Member of Pet Care
Services Association





GROOMING APPOINTMENT REQUESTS
Before requesting a grooming appointment, please note the following:

Grooming Services are offered Tuesday-Saturday
(please understand that grooming appointments for Saturday
are very limited and sometimes 14-30 days notice is needed for booking).

All Grooming Appointments are scheduled early in the AM (between 9-9:30am and pick ups can be schedule between 2:30pm - 4:30pm on weekdays, and between 1:30pm - 2:30pm on Saturdays).

Grooming Arrivals ONLY might be scheduled PRIOR to our regular office house. Between 7am - 9am and pick up are scheduled at 12pm or between 3-4:30pm Weekdays.

Before booking your appointment, please check our calendar to make sure we open on the day you'd like to make the appointment.
Request A Grooming Appointment
* required data Use the TAB key to navigate between fields
A COUNTRY CAT HOUSE
12006 SW 64 Street
Miami FL 33183

Ph. 305-279-9770
Fax 305-279-7744
mycat@acountrycathouse.com
BOARDING APPOINTMENTS SCHEDULED
ONLY BY PREVIOUS APPOINTMENT
MONDAY-FRIDAY
9:00AM-12:00PM
AND 3:00PM-4:30PM
SATURDAY
9:00AM-12:30PM
HOLIDAY WEEKENDS/SUNDAY
OFFICE IS CLOSED FOR THE PUBLIC
Check-out time for boarding guests is between 9am-12:00pm to avoid charges for the day. All drop offs and pick ups are by appointment only.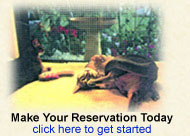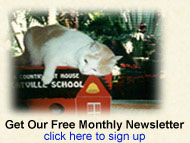 (We Do Speak Spanish)
A Country Cat House is your Cat's Hotel, the closest thing to home and the best thing to you!